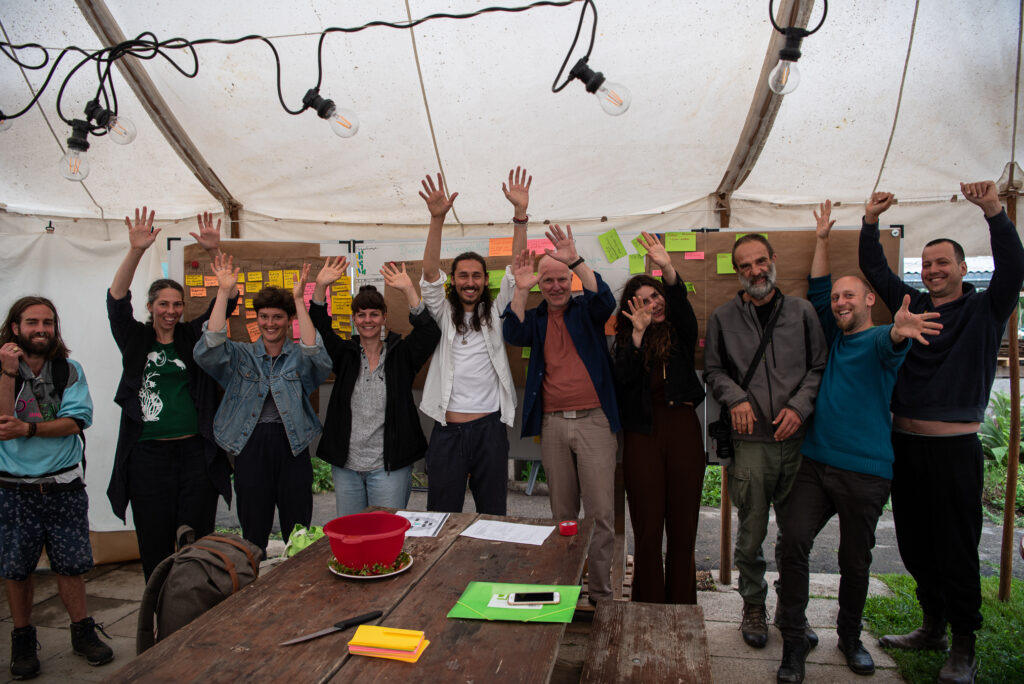 📣 1. During the 2nd campaign workshop at MehralsGmües, we were all able to come to the same level of knowledge and already feel a sense of optimism.

👥 2. Toghether, we decided that the target group of our campaign in the first phase will be Zurich residents and end customers.

⭕️ 3. We have created further working groups at Koopernikus: Communications, Corporate Idendity and Finance.

💻 4. With 01 MVP Alpaca, we created a design template in which we focus on processes and flows - we took out complexity to better understand the demands on our IT infrastructure.

🤝 5. We explored synergies with Katharina (Regenerate) and Mathias (Bio Foundation).

🪣 6. We visited Felicia and Mathias from FeldzuTisch Basel and had an inspiring exchange about our experiences and possible cross-regional funding of a common IT infrastructure.

🧑‍🌾 7. We visited Hans Peter Meier from BioMeier and got to know his farm and philosophy of life.