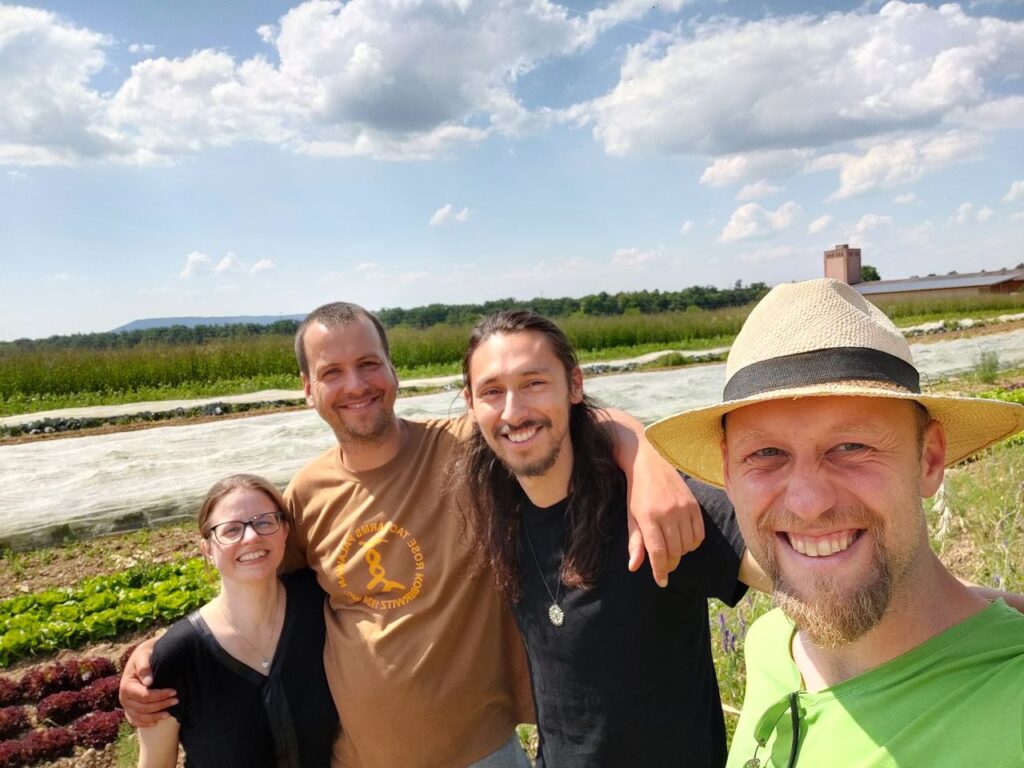 ❤️ 1. After 2 years of online co-creation, Isa visited us in Zurich. We went to Gut Rheinau together to get a nice tour and insight into the Demeter farm with David.

???? 2. We gave a keynote speech on the topic of regional marketing and logistics at the climate forum of the city of Zurich and co-moderated our working groups with Michel.

???? 3. As the core campaign team, we met Caro at ETH to plan the next workshop. It will take place in our Jupiterhaus on July 23rd. You are welcome to come by if you are interested.

???? 4. In the corporate identity group we exchanged inspirations and discussed the implementation of the website with the campaign site.

???? 5. We received a briefing to participate in the Agroecology Days event series.

???? 6. Our database structure is currently being revised to remove complexity and consolidate micro-services.