Exploring the Multiverses

The official Lightwave Blog 
Exploring the Multiverses

The official Lightwave Blog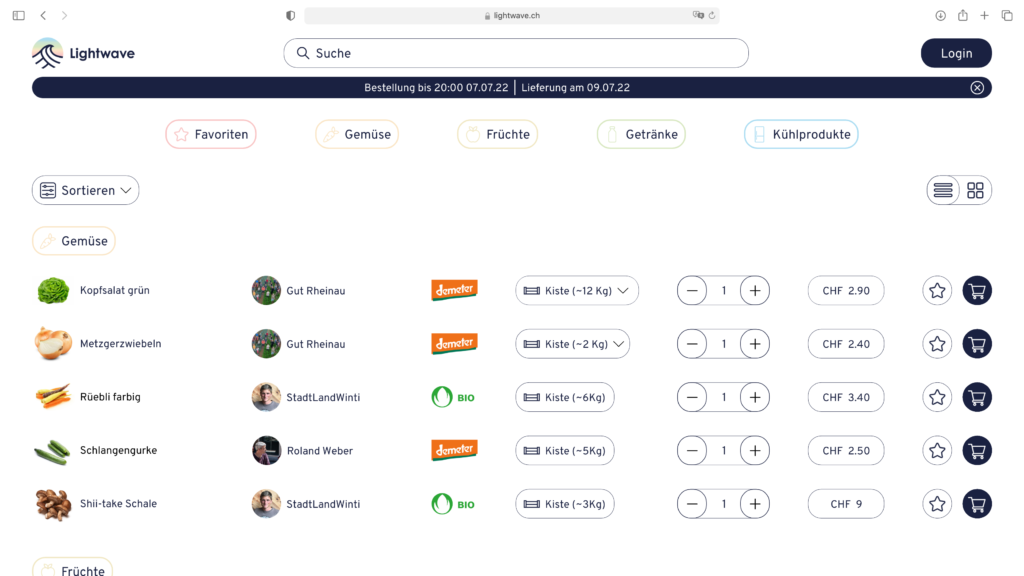 📣 1. We had our first meeting as a core campaign team to define our mission and next steps.
🎥 2. We discussed which FeldzuTisch events we would like to accompany with the camera.
📦 3. Raphael looked at the next steps for the subscription order form with Grassrooted.
🖌 4. We added the following elements to the product design: labels on the start page, enlargement of the images & texts in the setup list, crop failure message.
🌻 5. At Koopernikus we are brainstorming whether to create a business model and budget and to meet 1x a week at a WorkSpace.
📸 6. Insight into our product photography.
🇵🇪 7. We have received a request from Jorge if we can help him to market his organic rice from Peru in Switzerland and build up a direct marketing structure in Peru in the long run.
💻 8. Seulgi has integrated missing attributes of the product description into the API.

🧮 9. Tibor has done several code reviews for code quality.

🔍 10. Isa gave the team an introduction to quality management techniques.